Since Amazon.ca doesn't have a picture of the DVD cover up, I thought I'd provide it as a service to the many fans of Jill Thompson out there.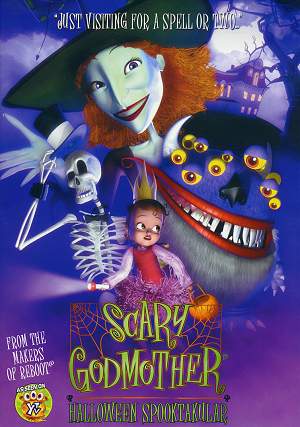 No, we haven't watched it yet, though we did watch the Jill Thompson interview, and the trailers, and watched the first couple of minutes. It looks really good. It's like Jill's paintings have come to life. If you've got a DVD player and the cash, get this before Hallowe'en. I think hubby-Eric and I have a new Hallowe'en tradition starting up...

Update: If you don't have a DVD player, you can order the VHS tape instead.