At least for me, right now: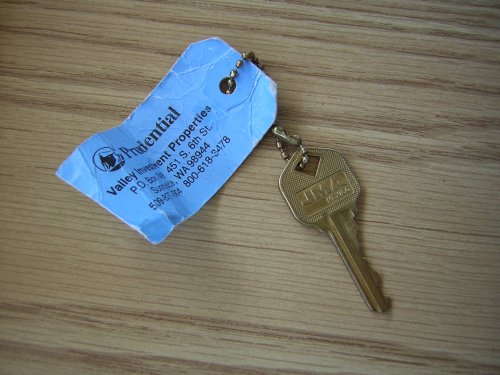 I'm not allowed in the building until they call me and tell me that the closing is official, but at least I have the key to my own home now. It means I can schedule the gas/cable/cleaners. It means I can start planning my yard. It means I can plug in the phone I brought and see if our new phone line is active. It means I can plug in the DSL modem and see if our internet is active. I have the key. I'm just waiting on a phone call, which is supposed to come before 4pm.
Oddly enough, I'm not holding my breath.
Update: 2:55pm - I'm writing this from Stepford House. I not only got in, but the DSL works
perfectly
and is even a tad faster than expected.