I was correct, it was Santa... with a fireplace including stockings hung by the chimney with care. Apparently the chainsaw is for cutting wood for the fireplace.

And so, here's my final set of crappy pictures! First up is today's, yesterday's, and the previous two days. So we have utility worker with axe, now holding the chainsaw and sawing a log. We have the Christmas tree from yesterday. And Santa along with the hearth.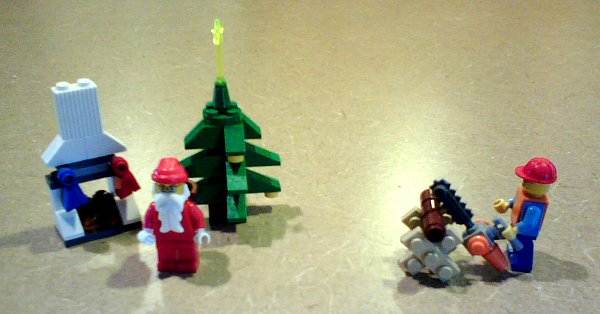 And the next two pictures are two angles on the entire lot of this year's LEGO Advent Calendar.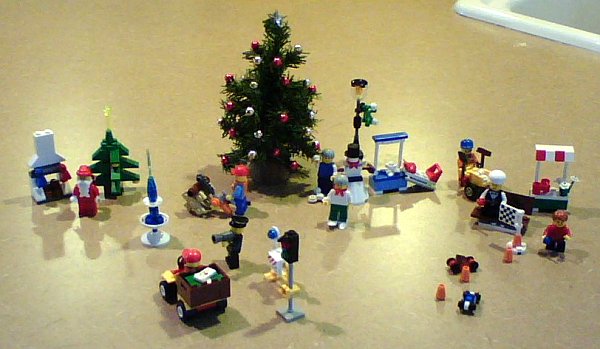 That's it for this year. I hope to be able to do this again next year, and maybe I'll actually be prepared and get the Advent set
before
it's sold out all over. And maybe I'll dig out my baseplates so I can pose everything a little easier.