Ok, I'm not really sure what this is. Here's a picture of Day 4 (on the right) along with Day 5 (the stand-thingy):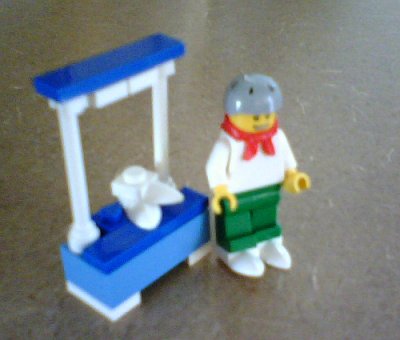 If I had to say, I'd guess it's a stand for selling/renting skates to the skaters in the park. But it's kind of difficult to guess. Maybe tomorrow's item will shed some light on it.
Sorry about the low quality picture. I'm still figuring out how to take LEGO images with my cameraphone, since the regular camera doesn't have batteries at the moment.