What's Laura up to? Not a lot. I finished the 2000 piece puzzle that my sister gave me:


I can't tell you exactly how long it took, but I worked on it quite awhile. I only had one spot in the house to do it, since my puzzle board was too small to handle it, so it was in the way. Almost as soon as I finished it I had to pack it up again. I either need to get a much larger puzzle board or stick with smaller puzzles.
I've been trying a lot of recipes, lately. Mostly baking at the moment. I've got a killer fudge brownie recipe that I make and Eric and I use as the base for our desserts for a couple of weeks after. I also tried a brown sugar chocolate chip cookie that didn't quite work out correctly, though I chowed down through my "mistakes" quickly and gained a pound or so while I was at it. Most recently I made Cheesecake Cookies (
recipe here
) and they turned out ok: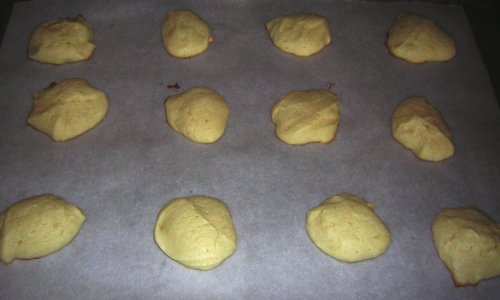 Not pretty to look at, but they taste good. I've been using
this recipe analysis tool
to figure out the calories of the stuff I'm making. That way I can keep up with my calorie count while I'm baking all this stuff that's bad for me.