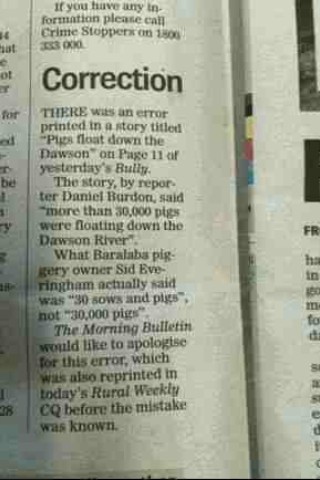 Correction
THERE was an error printed in a story titled "Pigs float down the Dawson" on Page 11 of yesterday's Bully.
The story, by reporter Daniel Burdon, said "more than 30,000 pigs were floating down the Dawson River".
What Baralaba piggery owner Sid Everingham actually said was "30 sows and pigs", not "30,000 pigs".
The Morning Bulletin would like to apologise for this error, which was also reprinted in today's Rural Weekly CQ before the mistake was known.