Amazon has announced a special new Kindle that will retail for $25 less than the current wifi-only version, and will have ads.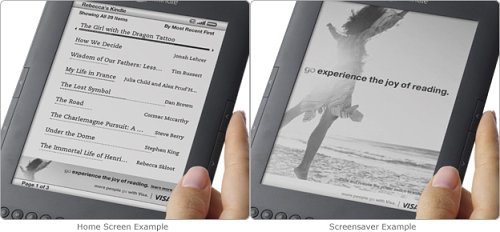 The ads will only show up on the sleep screens and the menu, not in books. And they will also include special offers that *might* turn out to actually be useful, although I wouldn't count on it.
The reaction seems to be mixed, from "no big deal as long as they continue selling ad-free versions" to "NO NO IT'S THE END OF THE WORLD RUN AWAY!!" I'm in the no big deal camp, myself. If I hadn't been gifted this fantastic Kindle 1 by my grandmother-in-law I would certainly be considering the ad version if it meant I could get a Kindle faster.
There seems to be some speculation that the price may drop even further in the autumn, making them under $100 instead of the current strange price of $114. This would not surprise me.