Here's the new Justice League in a promo image released in June:


And here's another promo picture of them (click for bigger):
This was originally the cover to Justice League #1. But DC changed it. These are the covers they
just announced
. The one on the left may
look
similar, but look a little closer.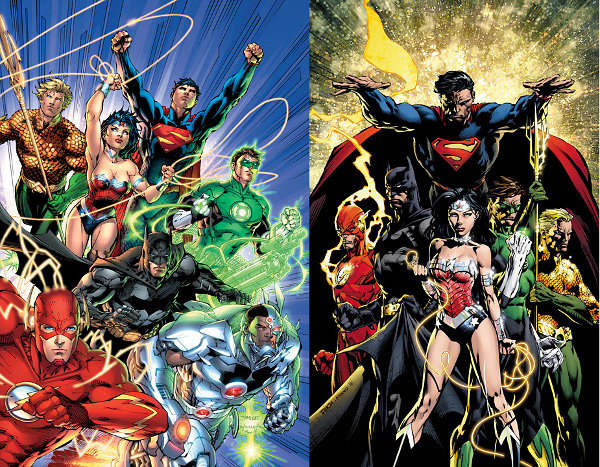 Wonder Woman has lost her pants! She's now wearing briefs... classic underwear, instead of the elegant leggings she was wearing in the original images.
So a
reader of ComicsAlliance
decided to rectify the problem, using that first promo image I showed: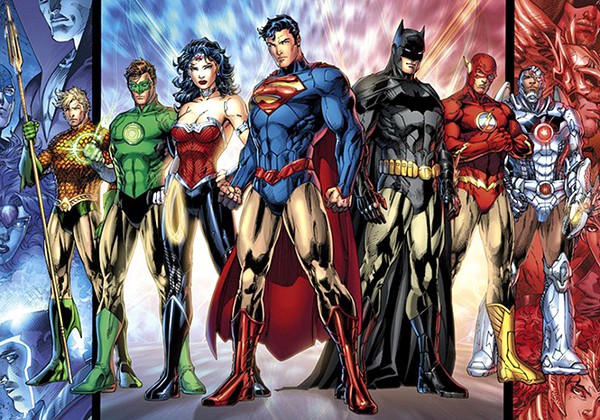 Honestly, I don't mind Aquaman's look like that at all, though the boot tops need a little work. In fact, I'd love to see the whole Justice League run around like that for a few issues just to show how incredibly impractical it is. I mean, this whole thing with women not wearing any armor and always showing so much skin makes NO sense in a superhero world. At least Mera (in most of her incarnations) is smart enough to cover up.