Paul Cornell was in a car accident. Paul is a writer of Doctor Who and Marvel comics, and a friend of mine who wrote me into a Doctor Who book. He's ok, but the description of the car crash is intense and worth reading.

Seattle treasure in need of saving.

Earthquake Lights. If you see a funny multi-colored cloud, get out of the flimsy building you're standing in.

Swarming ants eat electronics. Yikes.

Marv Wolfman directs apple users to a place they can get tips on how to get the most out of their machines.

I really want a Wii Fit. I've collected some article links about it: CNN, Seattle Times Business, Seattle Times Entertainment, and Wired. Though, I suppose before I can get the Wii Fit, I need to get my hands on a Wii? *sigh* I guess I'll put them on my wishlist.

The Cthulu ride. I really like Kaja's kids' imagination.

Uh. One of the oddest hoaxes I've seen in some time.

Possibly not safe for work: Garry Kasparov was buzzed by a modified remote-control helicopter. Be sure to check the comments for a translation of how Kasparov responded.

Boing Boing rounds up stories of photographers being harrassed or questioned: LA's Red Line, Port of Los Angeles, and a Weigh Station in Spokane County.

A wedding photographer in China captured the church falling down as the earthquake hit. Be sure to look at the church before and after picture. Via MeFi.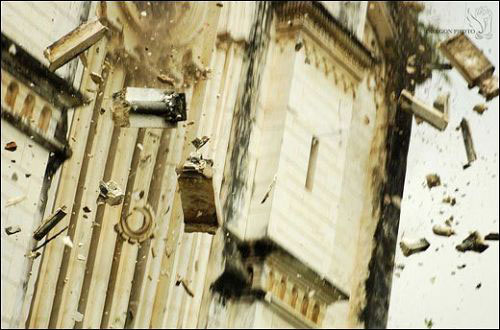 A note on the story... while the report says that 33 guests were buried in the rubble, a later report says that all the people at the wedding survived.
Dreams from Obama's mother
, my eighth cousin and a girl who lived in the town next to the one I grew up in.
I just want to say:
Scientology is a Cult
, and attacking a teenager for saying that is truly cult-like behavior.
Basement Cat Arises
.
For my in-laws (and my hubby this time):
Pug Life
.