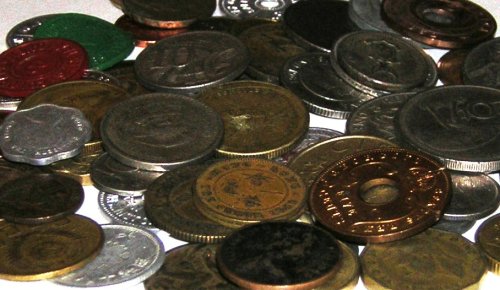 I'm a coin collector. Not one of those people who collects valuable coins, but a person who loves the interesting and unique of the coin world. Nothing excites me in the same way as a pile of "worthless" coins from other countries of the world. I like paper currency too, but the coins really appeal to me. So I'm going to profile a few of them here on the blog, just because I can. If you know anything about a coin I post here, please chime in using the comments link to let me know more about it.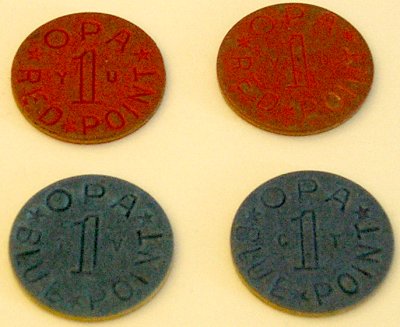 These are what started this desire to document my coins, when I saw the link to
this page
which mentions these little historical fellows.
All four tokens are identical on the front and the back. The only differences besides wear are the letters on either side of the number "1" in the center of the coin. On the Red Points, the letters are "Y" and "U" on the first and "V" and "U" on the second. On the Blue Points, the letters are "T" and "V" on the first and "C" and "T" on the second.