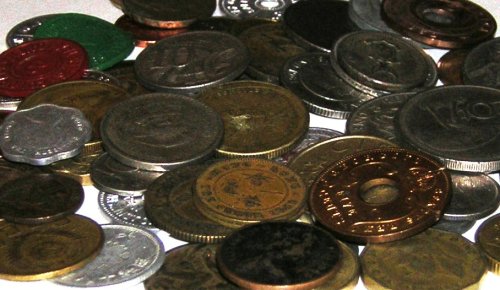 I'm a coin collector. Not one of those people who collects valuable coins, but a person who loves the interesting and unique of the coin world. If you know anything about a coin I post here, please use the comments link to let me know more about it.
Note: due to lighting issues, some coins may appear gold when they are really silver. I can't seem to fix it with my poor equipment, sorry.
This is a single coin, I'm showing both sides. On one side is says "East Africa 1952" with a value of 5. The other side actually says "Five Cents" and also "GEORGIVS SEXTVS REX". I have two of these, one has notches roughly hacked into it at three points near the top. I don't have any idea why, or if it has any significance.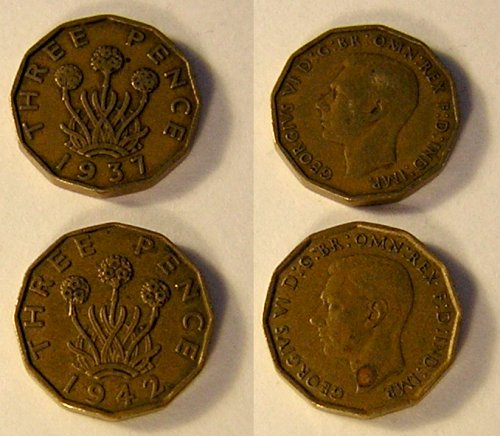 The tails side says "Three Pence" with two different years on the two different coins, but the heads side is much more interesting text-wise. "GEORGIVS VI D:G:BR:OMN:REX F:D:IND:IMP." Anyone know what that long string means?