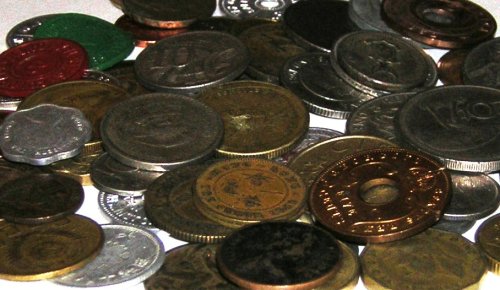 I'm a coin collector. Not one of those people who collects valuable coins, but a person who loves the interesting and unique of the coin world. If you know anything about a coin I post here, please use the comments link to let me know more about it.
Note: due to lighting issues, some coins may appear gold when they are really silver. I can't seem to fix it with my poor equipment, sorry.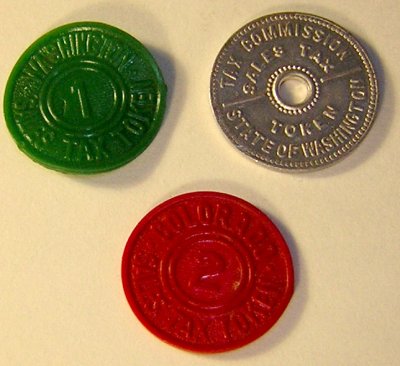 These all are identical on both sides. The green and red tokens are cheap plastic, you can see that the green one has warped. The green one says, "Washington Sales Tax Token" with a value of 1. The red one says "Colorado Sales Tax Token" with a value of 2. The silver token says, "Tax Commission State of Washington Sales Tax Token" but has nothing to indicate value. I actually have four of these. You can read a little about how these were used
in this FAQ
.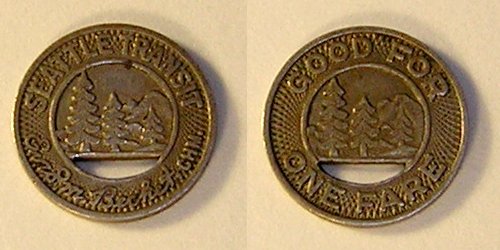 Both sides of this bus token. I don't know when this is from exactly, but it is "Good for one fare" in the "Seattle Transit" system. There's a signature: Evro M. Becket, CHM. That's the Chairman of the Seattle Transit Commission in the late 1940s. I like the mountain and trees design, and I've always been fond of diecut tokens.