When I went out to check, weed, and water my one dollar tomato plants today I discovered, to my distress, that a moderately large branch had fallen. And it wasn't just on the ground needing to be staked, no, it was cracked and fallen away from the rest of the plant.

Gee, maybe I should be pruning these plants?

Anyway, I took the branch inside because there were a number of tomatoes on it. Here's a picture: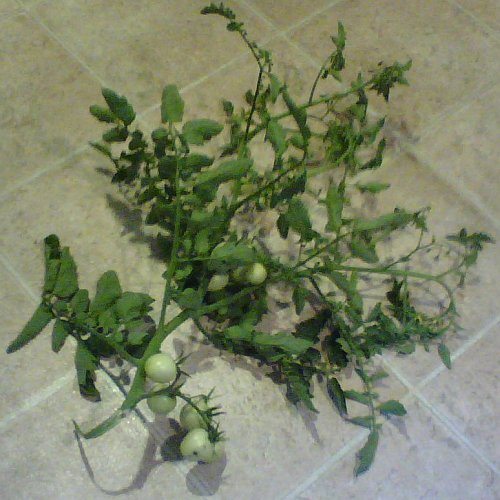 So, eventually I decided to take the tiny branches with tomatoes on them off the large branch, and put those in a bowl to ripen, or not, as they choose...