"Hey, Laura, what's that oversize load there?"

"Huh, I dunno, Lisa. Looks like a little house..."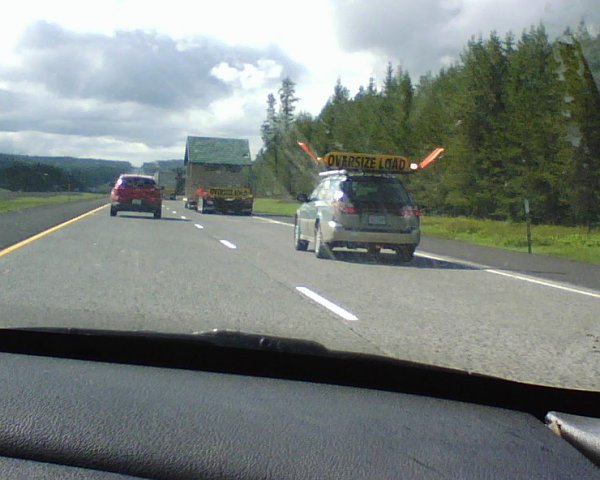 "Ha, yeah, a really little house. Maybe it's an outhouse!"
"Yeah, right! Seriously, I wonder what it is..."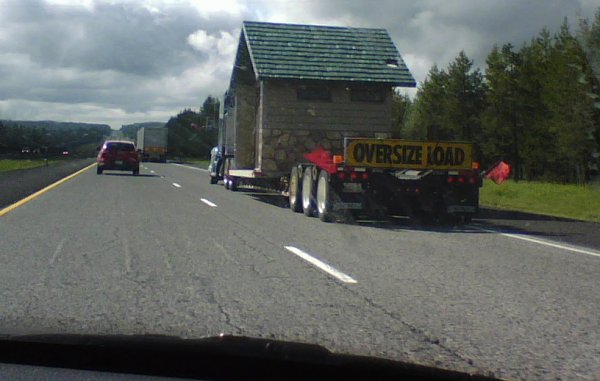 "..."
"..."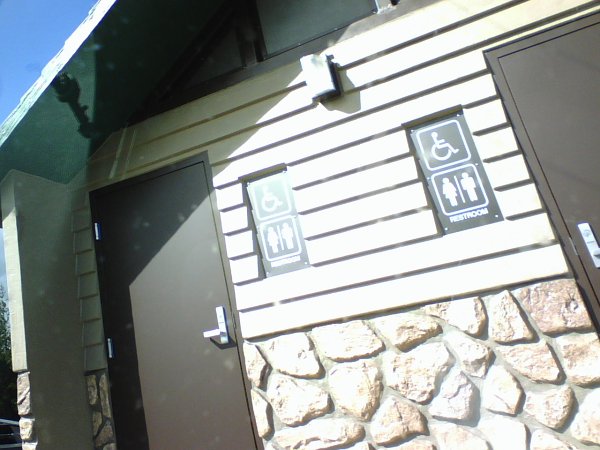 "I didn't know they came prefab."
"EVEN THE FREAKING ROCKS! EVEN THE ROCKS IN THE WALLS! THEY'RE ALL PREFAB! THE RESTSTOP IS A LIE!"